Our mission is to revolutionize the way homecare is delivered,
one patient at a time.
We have purposefully built a platform around our strong organizational culture, which is grounded in our Mission, Core Values, and Operating Principles.
We seek to hire individuals who embody our Core Values, and every decision we make, large or small, is guided by our Operating Principles, which we refer to as "The Five Cs." Compliance is the element of our culture that underscores everything we do. The organizational culture we have created supports our ability to recruit, motivate, and empower our people at all levels so that we can deliver better patient care and superior performance. We owe that to the patients and families who trust their care and their lives to us.
Simply put, Aveanna is a different kind of home healthcare company because our culture will always remain at the critical heart of our ambitious goals.
Our Core Values
We have a daily commitment to our Core Values. They guide us to be our best, and they start with Compassion.
Compassion

It's how we care. Beyond the technology and the resources we can offer, caring comes down to finding that human connection and reaching out with our true hearts to our patients and families.

Team Integrity

The ability to work together is strengthened when you are able to make decisions as a team and move forward as one. The strength of the team is built upon the power of everyone working with a single-minded determination to achieve the greater good.

Inclusion

We recognize the contributions of all of the members of our diverse workforce. Inclusion expresses our commitment to racial and cultural equality and to providing a work environment where everyone is comfortable bringing all of themselves to Aveanna. When we include and embrace everyone's unique contributions, we all become stronger.

Trust

When you're talking about a home healthcare leader, few values say as much as trust. We must earn the trust of our patients and families every single day, and we must trust each other to deliver our best.

Innovation

We believe that we live in a unique time for innovation in all aspects of our home healthcare business. In clinical care, we can bring more to our families with technology. In our business, we can bring greater efficiency and lower costs. Innovation is a fundamental element in how Aveanna's care makes lives better and sets a new standard of excellence.

Compliance

We do everything we do in a compliant way. We do the right thing, always, and there's no room for bending the rules. It's the environment we live in, the air we breathe. We are a compliant company, and you can trust us.

Fun

We work incredibly hard, and we enjoy what we do. We are committed to finding the time to have fun while we are changing home healthcare and improving the lives of those we serve.
The Aveanna Leadership Academy
The Aveanna Leadership Academy (ALA) is proof of our commitment to building a culture of excellence. Every leader at Aveanna attends the ALA, from corporate and regional leaders to location leaders. ALA is an intensive, immersive experience in all things Aveanna, with the goal of producing the most prepared, most qualified, and most committed leaders in home healthcare. We emphasize that in our approach to everything, including our educational programs, we are guided by our values of Compassion, Team Integrity, Inclusion, Trust, Innovation, Compliance, and Fun.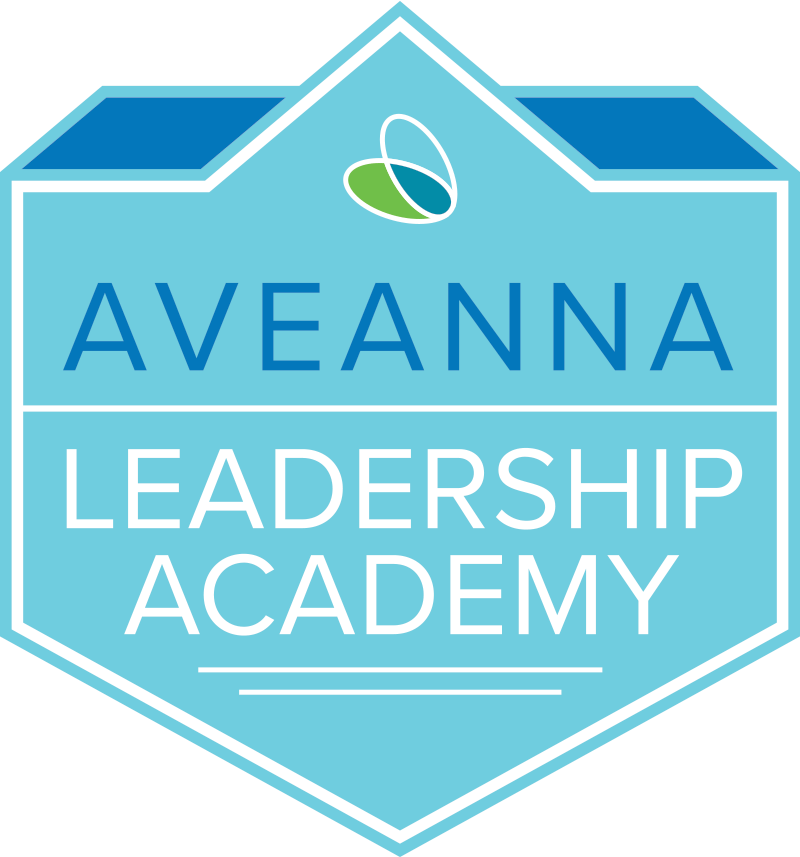 Inclusion/Diversity
Building an Aveanna for All of Us
At Aveanna, we are committed to a culture of diversity and inclusion. We believe in an environment that celebrates our differences and allows everyone to feel welcome and thrive. Aveanna is a place where every employee can succeed, contribute, and advance.
In order to meet our commitments to diversity and inclusion, we have a dedicated executive to lead our efforts. With the recruitment, retention, and advancement programs we offer, we seek to create a culturally diverse workforce that does not discriminate based on:
gender,
race,
religion,
sexual orientation,
age,
cultural background, or
country of origin.