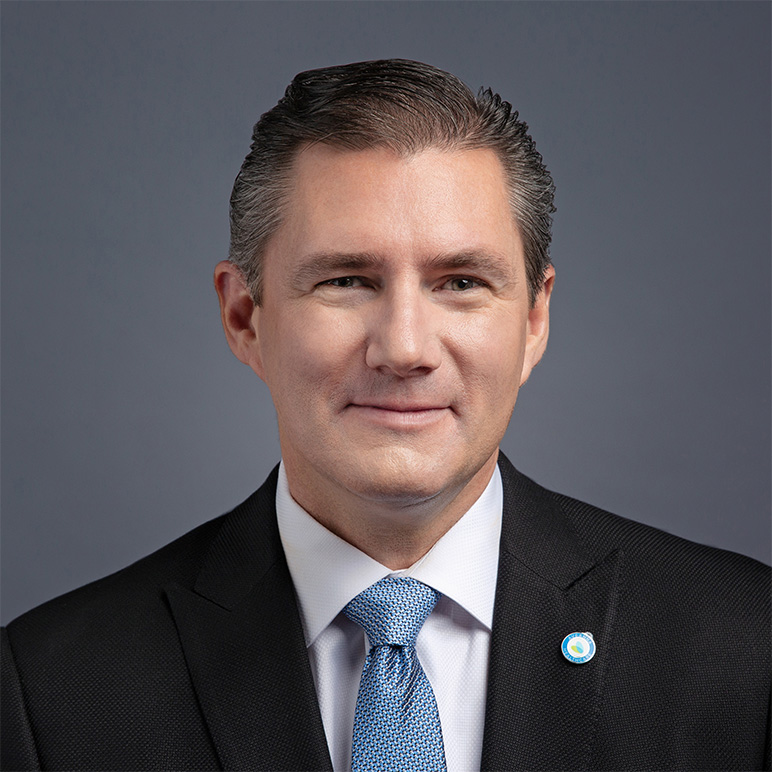 Jeff Shaner
Chief Executive Officer
Jeff Shaner was appointed President and Chief Executive Officer of Aveanna Healthcare in January of 2023. He also serves on the Board of Directors. Mr. Shaner is responsible for overseeing the company's three operating divisions: private duty services, medical solutions, and home health and hospice. Mr. Shaner has been integral to the formation of Aveanna Healthcare and its strategy to become a leading national provider of homecare.
Mr. Shaner brings broad experience to post-acute healthcare, with more than 20 years of service in key leadership positions. He began his career in the healthcare business in 2000, leading the operations at Total Care, Inc. He joined The Healthfield Group following its acquisition of Total Care and was later tapped to lead its home health division. He led the integration of eight acquired companies into Healthfield, doubling the size of the company until its eventual sale to Gentiva Health Services, Inc. in 2006.
In the years following Healthfield's merger with Gentiva, Mr. Shaner served as Gentiva's Regional Vice President of the Southeast, the Eastern Division President of the Home Health division, the President of the Hospice division, and Senior Vice President of Operations for the entire company. In this period, Mr. Shaner led the billion-dollar integration of Odyssey Hospice, Inc. and the creation of Gentiva's Hospice business unit.
After the sale of Gentiva to Kindred Healthcare in February 2015, Mr. Shaner began providing consulting services to Linden Capital Partners and Blue Wolf Capital concerning multiple post-acute investment opportunities.
Mr. Shaner joined PSA Healthcare in 2015 as Chief Operating Officer and was instrumental in the formation of Aveanna Healthcare in 2017.
He received a Bachelor of Arts degree in business finance and economics from the University of Pittsburgh.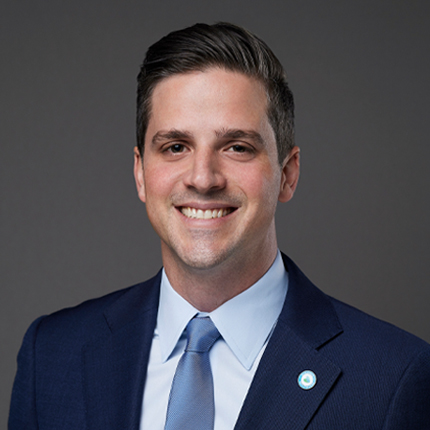 Matt Buckhalter
Interim Chief Financial Officer and Principal Financial Officer
Matt Buckhalter has more than a decade of financial leadership experience in the healthcare industry. He joined Aveanna in 2016 and is responsible for corporate and operational finance, business intelligence, financial planning and analysis (FP&A), and investor relations.
Prior to his current role with Aveanna, Mr. Buckhalter served as Senior Vice President of Finance and led the company's Investor Relations Group. Before joining Aveanna, he was Vice President of Finance for RT Capital, and he has served as a senior financial analyst for Gentiva Health Services in addition to other accounting and financial roles.
Mr. Buckhalter holds a bachelor's degree in finance from Florida State University.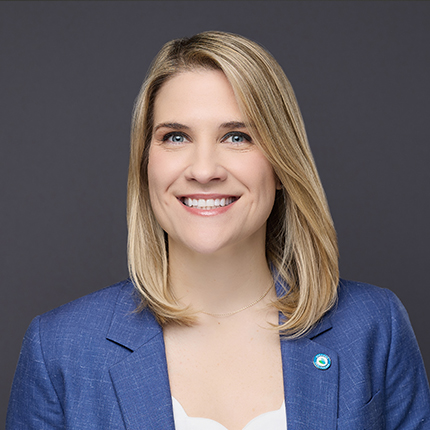 Debbie Stewart
Principal Accounting Officer
Debbie Stewart brings more than 15 years of accounting and financial experience to Aveanna. She joined the Aveanna management team in September 2021 and is responsible for accounting, tax, treasury, audit, and Securities and Exchange Commission (SEC) reporting. 
Prior to joining Aveanna, Ms. Stewart spent 14 years with Ernst and Young LLP, first as an assurance professional and most recently as a senior manager. She served a diverse range of clients, including SEC registrants that included Fortune 500 companies, private equity held companies, decentralized organizations, and multinational corporations. Ms. Stewart has extensive experience working with international clients across multiple locations, coordinating with component teams in Africa, Asia, Australia, Europe, and South America.
Ms. Stewart holds a master's and a bachelor's degree, both in accounting, from North Carolina State University.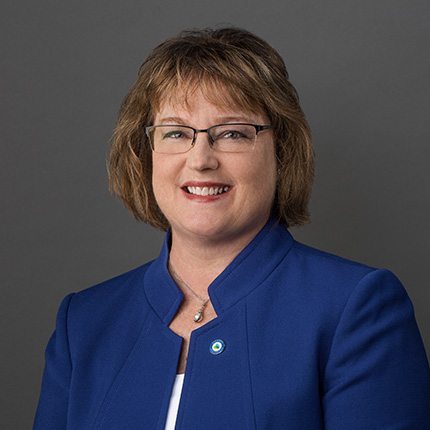 Beth Rubio
Chief Clinical Officer
Beth Rubio serves as Chief Clinical Officer of Aveanna Healthcare, overseeing all aspects of the company's clinical services and patient care efforts. She has more than 40 years' experience in pediatric care, with more than 25 of those years in leadership positions. Her experience includes clinical oversight, strategic planning, and team building.
Ms. Rubio began her career in the neonatal intensive care unit of Tampa General Hospital before moving into the homecare services environment as Director of Nursing and later as a Branch Director with Interim Healthcare.
She joined PSA Healthcare in 1993 where she was responsible for launching new locations, acquisitions, marketing, contracting, and outcomes development. She was later named Vice President of Quality Improvement and Regulatory Services to oversee the company's service quality improvement efforts and to implement advanced standards of care, and then Vice President over private duty nursing operations and pediatric day treatment centers for medically fragile children, where she supervised all operations and financial activities for the two divisions. In 2009, she was promoted to Vice President of Clinical Services and Chief Clinical Officer to lead the clinical services and patient care teams.
Ms. Rubio has held certifications as Registered Nurse, Certified; Certified Registered Nurse of Infusion; and PALS (Pediatric Advanced Life Support) and ALS (Advanced Life Support) instructor. She has been recognized as Florida Nurse of the Year, PSA Teammate of the Year, Who's Who in Executives and Professionals, and Who's Who in National Nursing Profession, and is a member of several associations, including the Georgia Home Care Association, American Nurses Association, National Association of Pediatric Nurses, and Georgia Pediatric Nurses Association.
Ms. Rubio has served on the Advisory Board for Chamberlain College of Nursing and is currently on the board for United Healthcare Children's Foundation.
She received her bachelor's degree in nursing from the University of Tampa.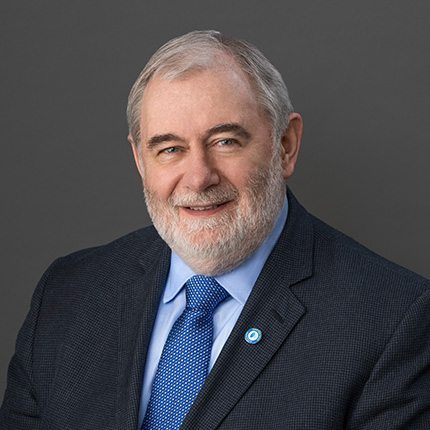 Patrick Cunningham
Chief Compliance Officer
Patrick Cunningham brings more than 40 years' experience in patient care and healthcare management to his position as Chief Compliance Officer for Aveanna. For the past 10 years, he has focused his efforts in the area of healthcare compliance.
Prior to joining Aveanna Healthcare, Mr. Cunningham served as vice president of the Hospice Division of Gentiva Health Services where he led the hospice care team and oversaw key aspects of the company's hospice care efforts. Before that, he led a behavioral health homecare program in Connecticut that provided therapeutic and preventive healthcare services.
His early career included time as a practicing nurse, nurse administrator, and nurse educator.
He received a Bachelor of Arts degree in health administration from the Institute of Public Administration in Dublin, Ireland, and a Master of Science in Nursing degree from Yale University.
He is a member of the Healthcare Association of America.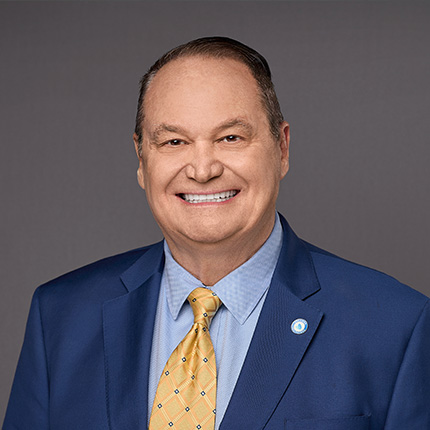 Ed Reisz
Chief Administrative Officer
Ed Reisz has enjoyed a successful career in and around the Home Care industry for over 30 years. He currently serves as the Chief Administrative Officer of Aveanna Healthcare.
Prior to the formation of Aveanna Healthcare, Mr. Reisz held the position of Executive Vice President and Chief Human Resource Officer for PSA Healthcare. Before joining PSA, Mr. Reisz was Senior Vice President and Chief Human Resource Officer for Gentiva Health Services, the largest publicly traded Home Health and Hospice company in America. Along with members of the senior leadership team, Mr. Reisz led the $500 million integration of Harden Healthcare into Gentiva, allowing the company to reach the $2 billion mark prior to its merger with Kindred Healthcare.
Mr. Reisz began his career in the financial services industry and is founder of Bridgewater Consulting, a regional firm focusing on the design and implementation of employee benefit plans, succession planning, and human resource consulting, with its primary focus on the home care industry. He has held brokerage licenses in insurance and securities.
Mr. Reisz has received many industry awards, and has served as a speaker at numerous events for the National Association of Home Care and other state Home Care Associations. He has served on many boards over the course of his career and is a past president of the Healthfield Hospice Foundation, as well as supporting numerous charitable organizations.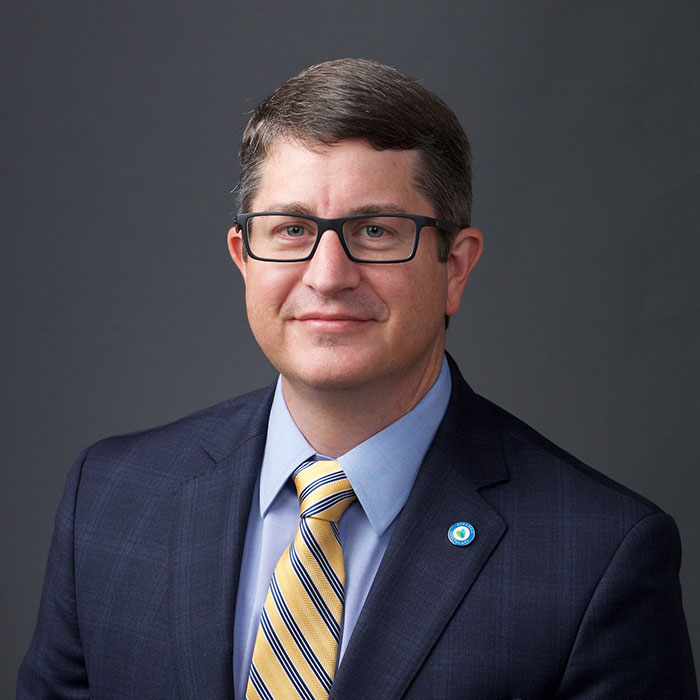 Shannon Drake
Chief Legal Officer
As Chief Legal Officer for Aveanna Healthcare, Shannon Drake oversees all aspects of the company's legal dealings. His activities include general litigation, mergers and acquisitions, and regulatory compliance, among others.
Prior to joining Aveanna, he served as Senior Vice President and Chief Counsel at Kindred At Home, a $2.5 billion home health, hospice, and community care provider, and Assistant General Counsel at Pruitt Healthcare, a Southeast regional operator of nursing facilities and home health and hospice locations.
Before becoming in-house counsel, Mr. Drake was associated with Arnall Golden Gregory, LLP, an Atlanta-based law firm with a national practice representing long-term care and post-acute care providers. He spent his early years in the legal profession as a Judge Advocate in the United States Marine Corps.
He received his Bachelor of Arts degree in economics and political science and his Juris Doctor's degree from The University of Georgia. He is a member of the Georgia, North Carolina, and South Carolina Bar associations. He is also a member of the American Health Lawyers Association and is a frequent speaker at national health law and compliance programs.
He serves as a Life Group leader for middle school students at his church. Previously, he served as Secretary of the Kindred-Gentiva Hospice Foundation, was an active den leader with the Boy Scouts of America, and served on the Board of Directors of Mt. Bethel Christian Academy.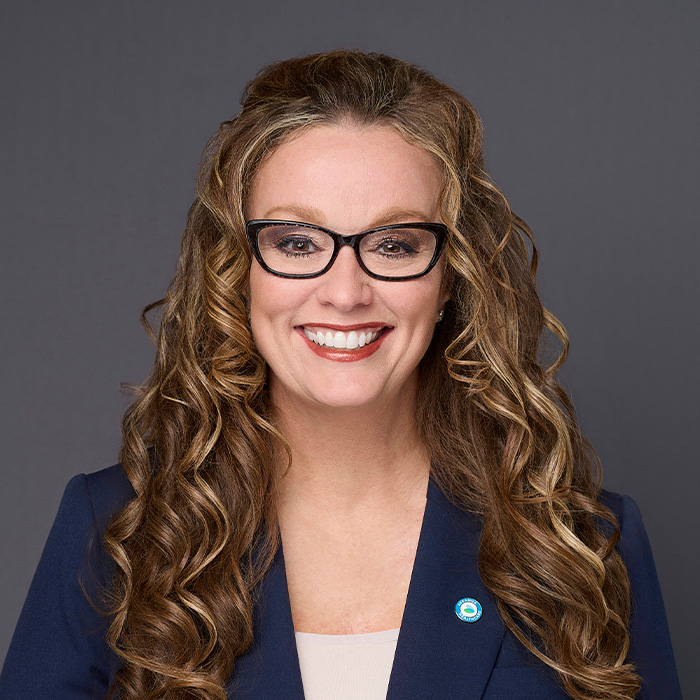 Kristy Rohwedder
President of Private Duty Nursing
Kristy has over 25 years of health care experience and has dedicated her career to serving children and families. She has had a successful leadership tenure in multiple site models, and has expertise in ABA therapy, OT, PT, ST, Private Duty Nursing, Prescribed Pediatric Extended Care (PPEC), and Physician Practice Management. Kristy has direct clinical experience working in pediatric critical care, neonatal intensive care, pediatrics, and labor and delivery.
Prior to joining Aveanna Healthcare, Kristy was the Chief Executive Officer of Florida Autism Center/Fusion Autism Center, where she led rapid expansion efforts, and later served in the role of Chief Operating Officer at BlueSprig Pediatrics after the company was acquired.
Kristy is a former VP of Operations at PSA Healthcare, where she spent fourteen years serving in multiple capacities focused on enhancing the patient experience and building an internal culture in which quality outcomes and employee engagement were the highest priorities.
Kristy was named CEO of the Year by the Orlando Business Journal and has received numerous other awards highlighting her leadership abilities, including Fastest Growing Company, Women Who Mean Business, and Who's Who in America.
She received her bachelor's degree in nursing from the University of Central Florida and is currently enrolled at Northwestern University in the Kellogg School of Management, pursuing an Executive MBA degree.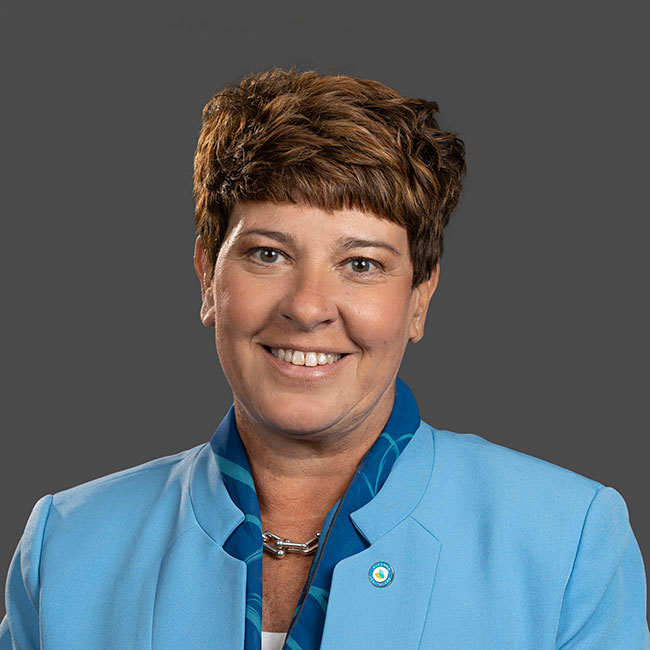 Korey Hinz
President of Medical Solutions
Korey Hinz serves as the president of Aveanna's Medical Solutions division. She has over 30 years of operational expertise and has been in the healthcare industry for more than 20 years.
Ms. Hinz began her healthcare career with Cigna Healthcare as the vice president of the Member Service and Claim Centers in Phoenix, Arizona. Her experience over two decades includes strategic planning, organizational and team development, technology innovation, quality improvement, customer satisfaction, and growth within dynamic organizations.
Ms. Hinz joined Aveanna Healthcare in 2017 to lead Aveanna's Medical Solutions division, which provides enteral nutrition, tube feeding, medical supplies, and respiratory therapy to both pediatric and adult patients. Her leadership has resulted in significant improvements in the division.