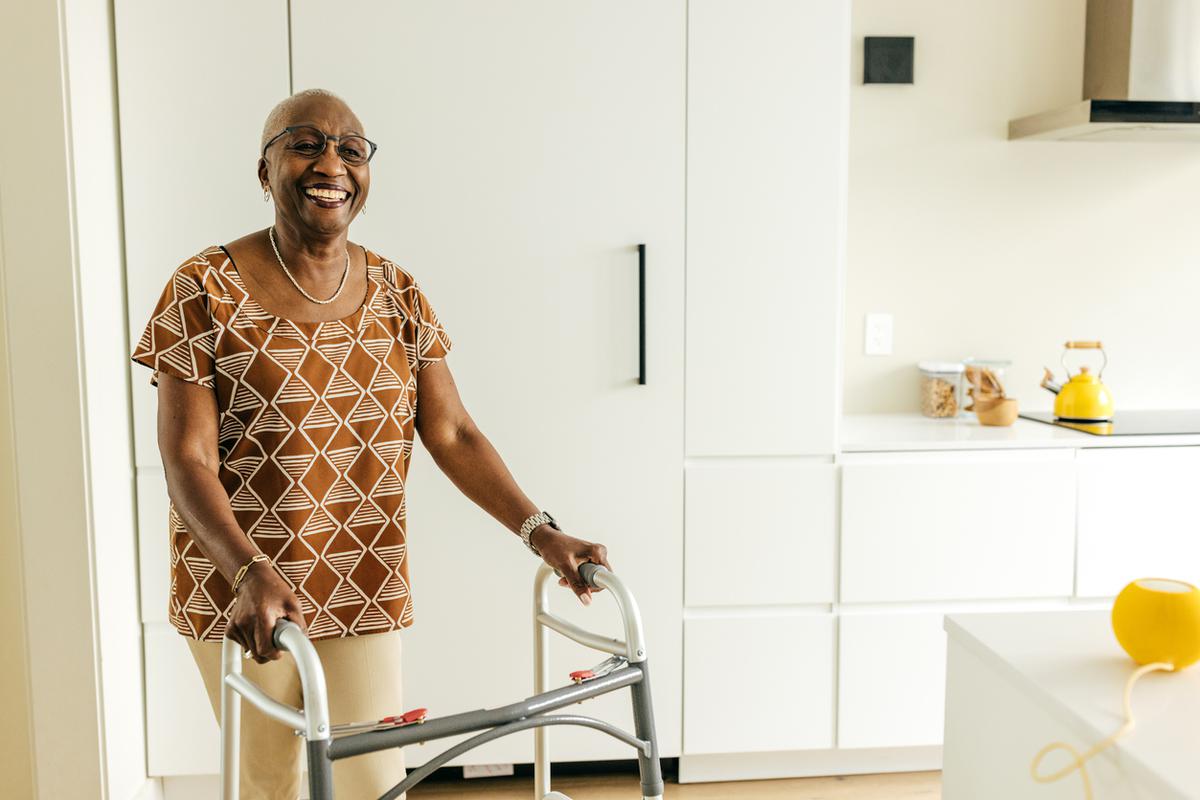 Many older adults prefer to age in place, which means living at home as they grow older. These practical tips from Centers for Disease Control & Prevention (CDC) can help your loved one stay healthy if they choose to live at home, whether alone or with a family member.
As a Home Health provider, we understand the importance of remaining in the comfort of your own home…….
Focus on a Healthy Diet. Make healthy choices—like fruits, vegetables, whole grains, lean proteins, low-fat dairy products and plenty of water.
Move Every Day. Staying active can help you prevent and manage chronic diseases, improve balance and stamina, reduce risk of falls, and improve your loved one's brain health. Choose moderate physical activity, like walking, for 20-30 minutes a day.
Avoid Tobacco. If you use tobacco, your loved one can take the first step towards quitting by calling 1-800-QUIT-NOW for FREE help.
Get Regular Checkups. Your family member should visit their doctor for preventive care not just when they are sick. This can prevent disease or identify it early, when treatment is more effective.
Know Your Family Health History. It's a good idea to attend your loved one's doctor appointments to share your family health history with their doctor. Your family member's physician can help them take steps to prevent chronic diseases or catch them early.
Stay Aware of Changes in Brain Health. Everyone's brain changes as they age, but dementia is not a normal part of aging. Have your loved one see their doctor if they have difficulty with their memory or brain health.
Aging in place is a common desire for many older adults, and with the right strategies, it can be a safe and fulfilling choice. By following these practical tips from the Centers for Disease Control and Prevention (CDC), you can help your loved one stay healthy while living at home.
Disclaimer: The information provided in this blog post is for general informational purposes only. Always consult with your physician or qualified healthcare professional before implementing any tips or recommendations mentioned here.