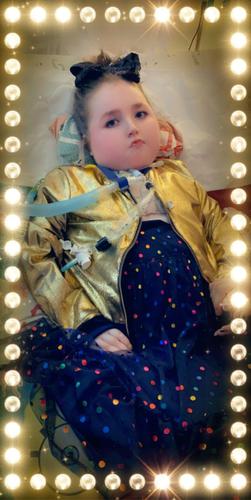 When Arianna was about ten months old, she was diagnosed with Spinal Muscular Atrophy. Doctors told Arianna's parents that she likely wouldn't live past two years old. The news was devastating, to say the least. But Arianna's parents were determined to push through any challenges to give their daughter a beautiful life.
"We just decided to keep on fighting, learning, and doing whatever we could to help her," Arianna's mom recalls. "We wanted to spend as much time as possible with our daughter. We took it day by day. After she made it to her second birthday, we took it year by year and kept moving forward. Now, Arianna is 12."
With her parents' support, Arianna has made it further than anyone thought possible. Over the past 12 years, her family has learned a lot about SMA and about the resources available to help them make the most of every day. Counseling, support groups, websites like www.curesma.org, and homecare nursing have made the journey a little easier for all of them.
For families who are just starting out on their SMA journey, Arianna's mom has some advice: "Don't give up hope. There are a lot of people who can help. Find a support system. Know you're not alone. Take it one day at a time, little by little. Find the strength in yourself and know that you can do this for your child."