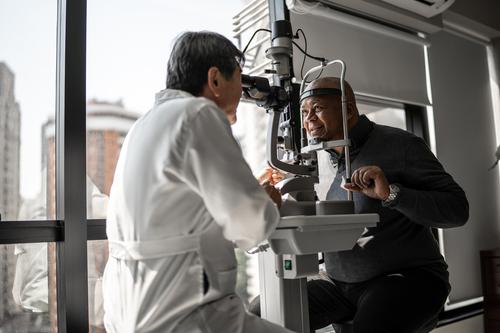 June is Cataract Awareness Month. Developing cataracts is common as your loved one ages. Cataracts are a natural clouding of the eye's lens. When the lens becomes clouded, it impacts your loved one's vision and makes daily living tasks challenging. If your family member has cataracts, here are some practical ways to help them stay safe and healthy:
1) Schedule an Eye Exam. An ophthalmologist can help your loved one understand their treatment options and recommend when cataract surgery is necessary. Schedule an appointment as soon as possible because early treatment can prevent long-term complications.
2) Provide Transportation at Night. Driving at night is hazardous if your loved one has cataracts. Oncoming headlights cause glare and make it hard to see or temporarily blind your loved one. Offer to take your family member to medical appointments and night-time activities.
3) Help with Cooking. Daily tasks are hard if your family member has cataracts. For example, it becomes harder to cook because your loved one might not be able to see what they are doing. Offer to cook and clean for your loved one or hire someone who can.
4) Address Fall Hazards. Your loved one is at higher risk for falls if they have cataracts. Check your family member's home for plugs or cords, rugs, or other hazards that can cause a fall. If possible, encourage your loved one to move to the first floor of their home to avoid stairs. If your parent needs a walker, cane, or other assistive device, help them get the medical supplies they need.