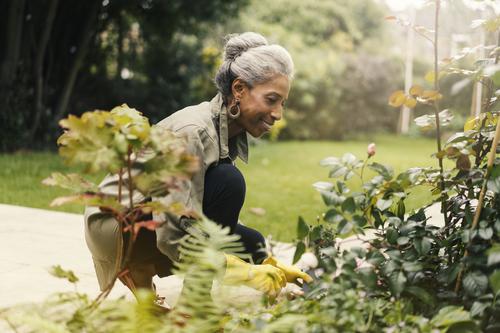 April 22 is Earth Day, which is when we celebrate the importance of caring for our climate and being mindful of our planet. Protecting our environment matters to everyone, and it's easy to combine climate care with self-care. These fun ideas will help you stay healthy while supporting Mother Earth.
1) Take Yoga Outside. Do you enjoy yoga? Take your yoga practice outside, whether you stay in your own backyard or visit a park.
2) Transform Your Commute. Take a walk or ride your bike to work – you'll prevent a day of harmful emissions and improve your fitness and mental health in the process.
3) Spend Time Outdoors. Whether you take a hike, walk on your lunch break, or enjoy a bike ride after work, take time to enjoy the Earth and soak up the spring weather.
4) Start a Garden. Plants are necessary for our ecosystem, but they are also healthy for us. Planting a garden will encourage you to eat healthy produce and focus on plant-based living.
5) Buy Local. Buying local produce and other items supports local businesses and communities. You'll also enjoy eating food that's good for you and has more nutrients.
6) Pick Up Litter. Whether you go solo or with friends, pick up litter in your neighborhood or within the community. Many communities organize group litter pick-ups, or you can ask friends to help you.
7) Be Mindful. A mindfulness practice helps you improve your emotional and physical well-being. On Earth Day, slow down and enjoy the beauty of nature.