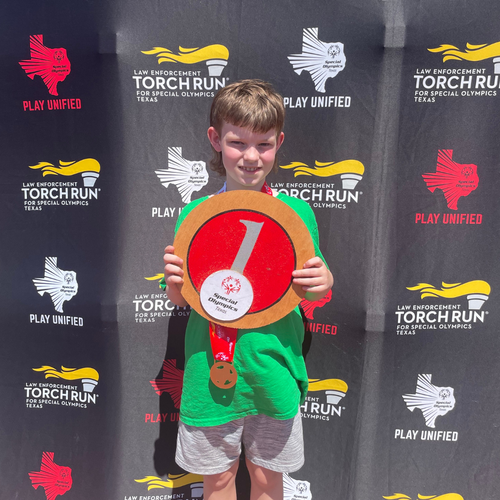 This Autism Acceptance Month, we are honored to share Landon's story. Landon's mom, Jennifer, is an Aveanna National Clinical Educator and a fierce advocate for her son and the autism community.
"Since Landon's diagnosis 2 years ago," Jennifer recalls, "we have chosen to see autism without any negative connotations. We look at it as a blessing! Landon is the most amazing little boy, and we celebrate this part of who he is."
Jennifer knew Landon was different from the day he was born, but his official diagnosis came much later. Every step along the way, she has been committed to getting him all the resources and support he needs.
"It hasn't been easy," Jennifer admits. "But we realized that he's going to be okay; we're going to be okay. Does he need extra help in some areas? Yes. Are we going to get him that help? Yes! Just like with any child, we let him go as far as he can on his own, and then we meet him there and help him the rest of the way."
Nine-year-old Landon loves foxes, and sports, and his family. He had a track meet earlier this month and goes bowling regularly. He recently got a new puppy and enjoys going on cruises with his family. With help from his parents, therapists, and community, he is thriving.
"We still face judgment, and there are so many systems in our society that have a long way to go to truly support people with autism," Jennifer says. "But I believe the stigma is changing. The younger generation is more accepting of autism, more understanding that people see things differently, and more willing to accommodate."
Working toward a more accepting future, Jennifer puts time and effort into advocating for her son. "My wish is that more people would research, learn about, and understand autism," she shares. "Don't judge what you don't understand. Be curious with the goal of support and inclusion. And be kind no matter what."
We encourage you to learn more about autism this April. When we understand and include each other, we can learn and grow together. And that's when the magic happens.