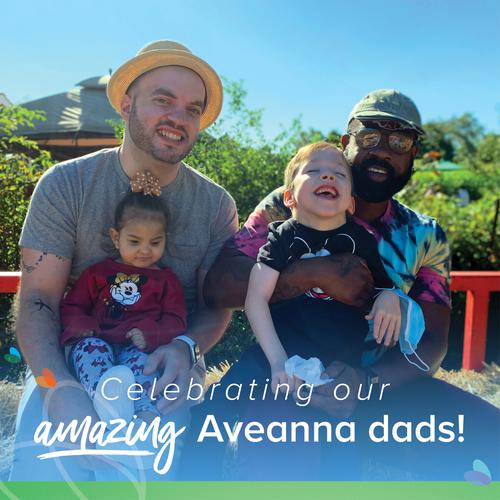 Jeff and Brian are committed to being the best fathers they can be. The past year has brought new challenges and opportunities for their family. Through it all, these two incredible dads have found their joy and purpose in their kids, Carter and Gabby.
Brian shouldered more of the caregiving responsibilities for their kiddos while Jeff went to nursing school last year. Their Aveanna nurses helped Jeff pursue this career goal while still prioritizing his kids and their needs.
"As dads we juggle a lot, and it's not always easy," Jeff admits. "COVID, nursing school, 2 young kids – it's been a tough year. Our nurses have been a great support system for us. They support us in fatherhood and made it possible for me to go to nursing school. I was a full-time student, and my husband and I just couldn't have done it without our nurses. Our shared focus of wanting what's best for the kids keeps us all moving in the right direction."
Now that Jeff has graduated, he has more time to invest in his kids. He's jumped right back into their care and is enjoying every minute. "I'm looking at being a dad like it's brand new again,' Jeff shares. "I love all the little things and all the little moments. My main goal is to be there for my kids first and foremost."
Those little moments of fatherhood mean the world to both Jeff and Brian. We are honored to support dads like them in pursuing their goals, providing for their families, and keeping their kids at the center of it all. Today we're celebrating Jeff, Brian, and all our other Aveanna dads. Happy Father's Day!