By Christina, Kayden's Mom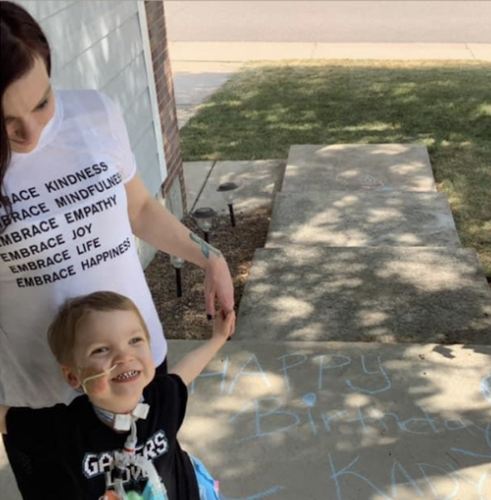 "Wait... Did you say I can be my son's PAID caregiver?" I asked, trying to make sure I wasn't hearing things. If this were true, it could be one of the first pieces of good news we'd heard in ages.
Bringing home our baby love after twenty months was literally six hundred days of prayers being answered. But the harsh reality was that our kid was complex.
I believe that life has a predictable way of leading us to the experiences we need to confront in order to meet our soul's greatest expansion. Medical motherhood has taught me everything about empathy, kindness, sisterhood, empowerment, and healing. It has allowed me to become a person who holds gratitude for everything and space for everyone and who desires an impact beyond what I previously imagined possible for my life.
Yet, it's also come with its traumas, hardships, bad days, and struggles.
"Yes," my dear friend replied. "Yes, you can get paid to stay home and be your son's caregiver. You have to be hired by a healthcare company in compliance with the programs and meet their qualifications, but YES!"
Best. News. Ever.
Staying home and working with my son Kadyn, first as his CNA and then as his IHSS attendant, has been a beautiful journey. My husband and I have become valuable and equipped members of Kadyn's multidisciplinary medical team. His development has increased because his anxiety levels have decreased without other medical staff in our home. I believe when parents can work together with doctors and nurses it results in better care, outcomes, and quality of life.
From this journey of home caretaking, I have found confidence that I can do this and found my path to overcoming hardship and trauma.
I'm beyond grateful for where I landed in time and space so that we can not only RECEIVE the best care possible for Kadyn, but we can also PROVIDE the best care possible too. The world needs more medical moms that are educated and empowered.
Knowledge, experience, and training are power. I'm grateful for the empowerment journey I've been granted.