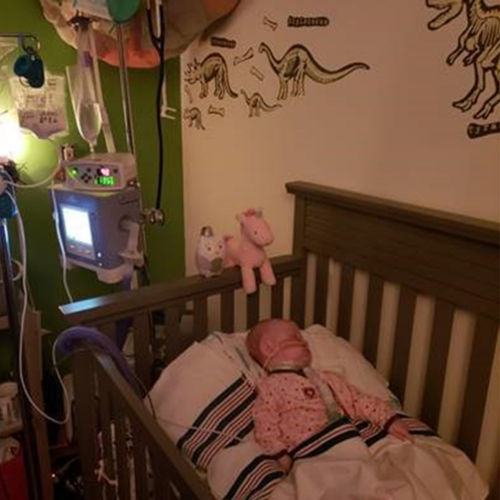 Becoming the parent of a medically fragile child can be overwhelming. But having the right people by your side makes all the difference. That's what Rubi's parents found when their daughter was born in 2018.
Rubi faced significant challenges from her very first breath. After 74 days in the hospital, she came home totally dependent on her ventilator, tracheostomy, and feeding tube. And just like that, Rubi's parents became dependent on the Aveanna homecare nurses who joined their care team.
"I didn't want to have to rely on other people for our daughter's care," Rubi's mom admits. "It was all so overwhelming, and I expected nursing care to be unreliable, awkward, and scary. But Rubi's Aveanna nurses made a terrifying transition easier. Without our nurses, I have no idea how we would have gotten through that first year."
Rubi didn't just get through that first year – since then she has thrived and progressed in ways that no one thought possible when she first came home. Her nurses helped to ease the transition and jump start Rubi's healing.
"When you first start the journey of parenting a medically fragile child," Rubi's mom shares, "it's like you're looking down a deep, dark tunnel, with no idea what's beyond or where to start. The caregivers who come alongside you are like candles in the darkness, lighting your way. These nurses aren't just here for Rubi – they support our whole family with love and respect."