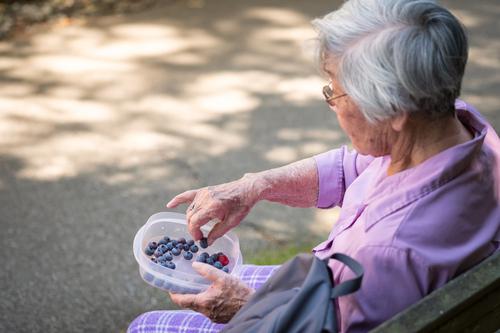 Healthy snacks are a great way to boost your loved one's calories while increasing their protein and fiber intake. Here is a list of twelve nutritious snacks that require minimal prep time and no cooking or grilling:
Apple slices topped with natural peanut butter
Hummus with fresh vegetables or baked pita chips
Plain Greek yogurt mixed with cinnamon or fresh fruit
Handful of almonds, walnuts, or pistachios
Frozen fruit smoothie
High-fiber cereal with almond milk
Pears paired with gouda or another tasty cheese
Turkey slices rolled up with avocado
Cottage cheese mixed with strawberries or raspberries
Second item
Fruit kabobs served with vanilla-honey dip
Premixed, single-serving protein shakes
Trail mix made with nuts, raisins, high-fiber cereal, and chocolate morsels
If your loved one has dexterity challenges or can't ambulate safely, help them by keeping the cupboard and refrigerator filled with premade snacks. Having prepared snacks at the ready makes it easy for your loved one to grab a snack and enjoy it without having to prepare food and clean up dishes and utensils.