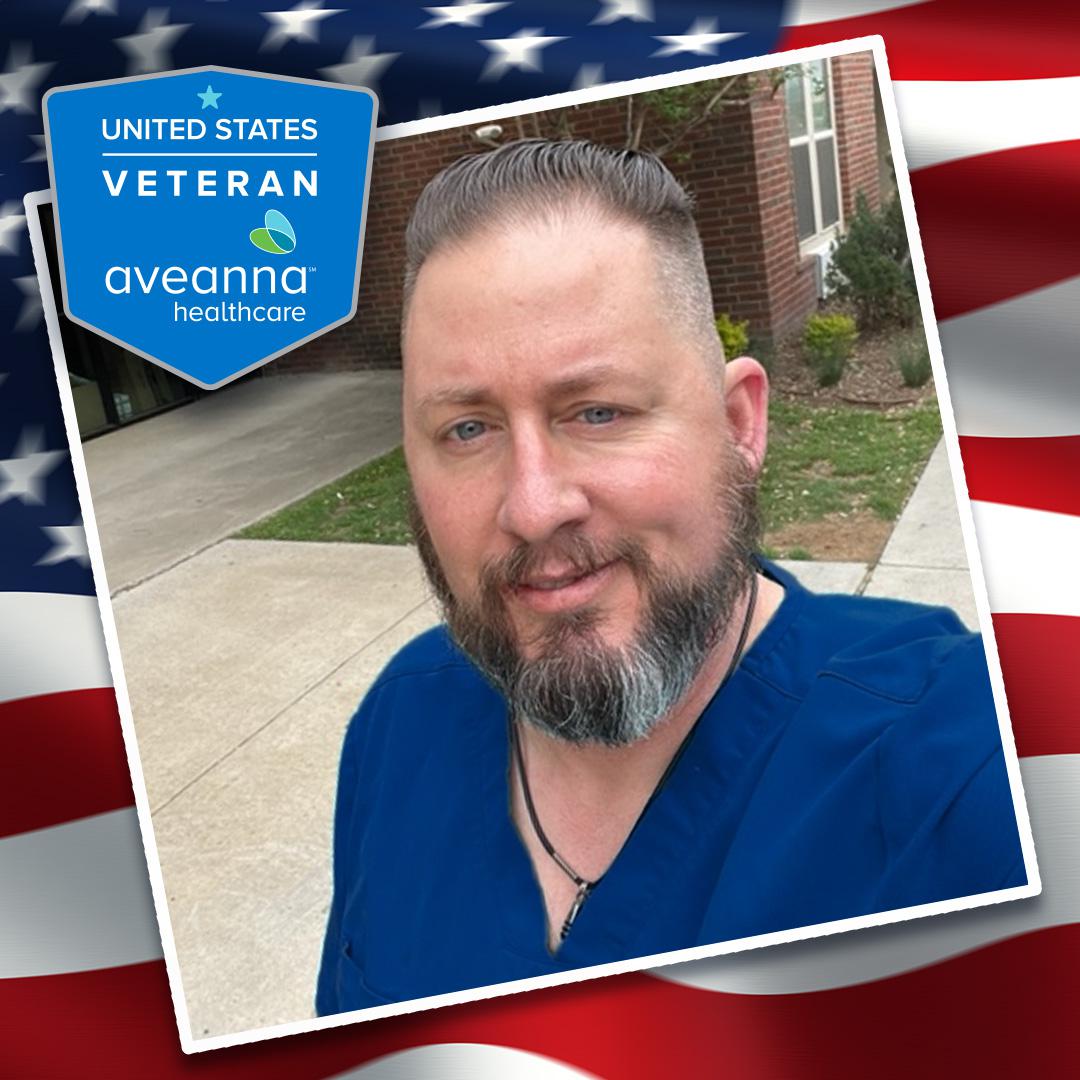 Each Veterans Day, we honor the sacrifices of our Aveanna team members who have served in the armed forces. This year, we're excited to share Quality Assurance Nurse Ken's story.
Ken joined the Marine Corps when he was 23 years old and served for 4 years. The military taught him many lessons and transformed the way he saw his country, himself, and his fellow members of the armed forces.
"During my time in the Marine Corps," Ken recalls, "I gained a sense of pride, patriotism, and love for my country. Most of all, I gained a newfound respect for all our predecessors had endured so that we could have the freedom and benefits of everything our nation stands for."
When he left the military, Ken brought those lessons with him into his civilian life. Before long, he decided to go to nursing school. It wasn't just a smart career choice – it allowed him to continue a mission of service. Ken joined the Aveanna team a year after graduating and provided compassionate one-on-one care to his patients for the next 10 years.
Earlier this year, right around his 10-year anniversary with Aveanna, Ken transitioned to the Quality Assurance Nurse role. It was challenging to leave his patient at the time, but he wanted the opportunity to support his fellow nurses. "It makes me happy when I can help our nurses in the field," Ken shares. "I understand firsthand how difficult their jobs can be."
Throughout his time at Aveanna, in both the roles he's held, Ken has used the lessons he learned in the military – attention to detail, constant preparedness, a cool head in emergencies, and commitment to his team. We are so grateful for the sacrifices he made for our country and for the service he continues to provide as an Aveanna Veteran.