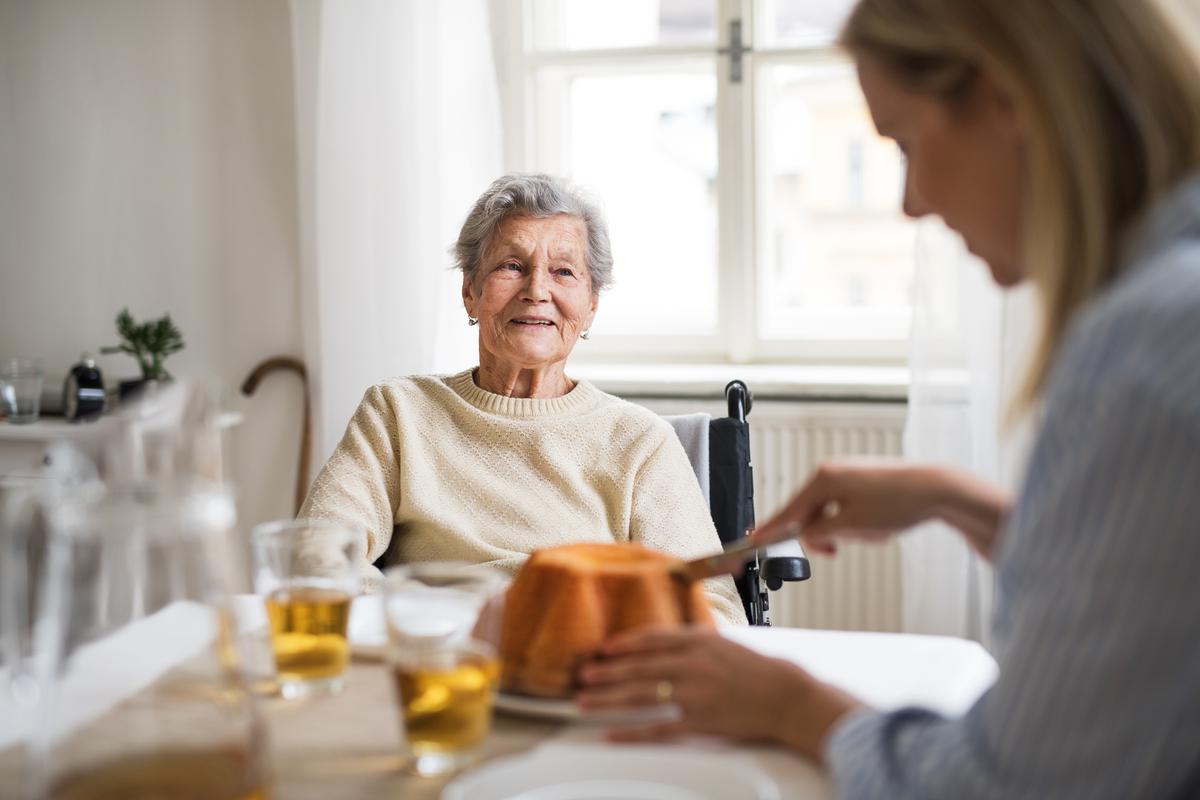 If your loved one is in hospice care over the holidays, you may feel that this may be the last holiday you'll have to spend with them. Or perhaps your loved one doesn't feel well enough to enjoy holiday traditions. The following suggestions are shared to help you and your loved one uncover moments of joy during this holiday season.
Bring a special meal or treat to your loved one who is in hospice care. This might be a dessert or homemade meal that your loved one enjoys during the holiday season. You can ask your loved one ahead of time or bring a meal that was made from a favorite recipe.

Save gifts from your family and grandchildren so that your loved one has gifts to open on a special day. If your loved one is in hospice care, it's a way to bring the holidays to them and allows them to celebrate, too.

Share stories of past holiday traditions and let your loved one talk about special times and past holiday memories. Sometimes, older adults just want to connect with family members to reminisce about happy times.

If you can't be with your loved one or live out of town, send your family member a gift and card to enjoy during the holiday. You can also plan a call with your family member and spend time with them on the phone, so they know they are loved.
Taking the time to find moments of joy and celebration with your loved one will help them feel connected to your family during the holiday season. It will also reassure your family member that they are not alone. By embracing meaningful traditions, incorporating special treats or gifts, engaging in holiday activities, and seeking support from hospice professionals, families can find moments of happiness amidst difficult circumstances.