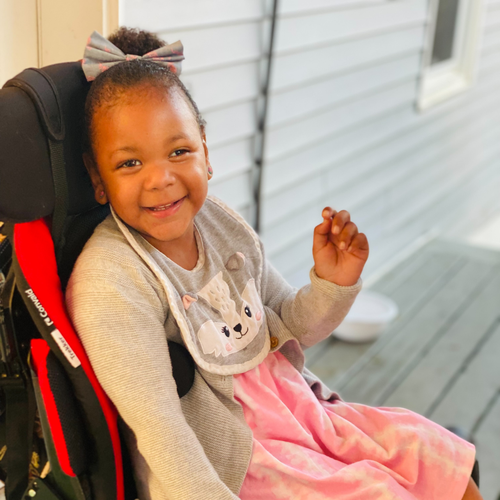 Three-year-old Skyla is a social butterfly and blessing to everyone she meets. "She is so full of joy and laughter," Skyla's mom shares. "It's truly hard to have a bad day around her." Skyla attends one of Aveanna's Pediatric Day Health Care centers – the perfect place for a friendly little girl like Skyla!
Our PDHCs are bright, fun places built especially for children with complex medical needs. There are so many benefits for children at our centers, including therapy, nursing, and, of course, interaction with other kids. Skyla's mom says that she has come a long way in terms of communication and mobility since coming to the center.
"I cannot imagine the last three years without Aveanna," Skyla's mom says. "Between Aveanna's top-notch nurses and aides and Skyla's amazing supporters she has acquired via Instagram, we truly feel the love. Thank you for making us a part of the Aveanna Healthcare family."
Thank you for being part of the Aveanna family, Skyla! We are honored to be part of your journey and cheer you on as you do amazing things every single day. We can't wait to see what you'll do next!