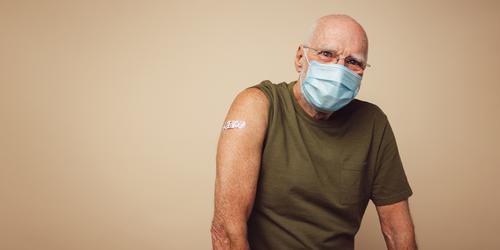 According to CDC, everyone 6 months of age and older should get a flu vaccine every season with rare exception. CDC's Advisory Committee on Immunization Practices has made this recommendation since the 2010-2011 flu season. Vaccination to prevent flu and its serious complications is particularly important for:
People aged 65 and older
Adults with chronic health conditions like asthma, diabetes, heart disease, and stroke
People with chronic kidney disease
People with HIV
When is Flu Season?
Although flu viruses usually cause the most illness during the colder months of the year, it can also occur outside of the typical flu season. It's impossible to tell for sure if you have flu based on symptoms. If your doctor needs to know for sure whether you are sick with flu, there are lab tests that can be done.
Where Can I Get a Flu Shot?
Talk to your doctor about where to get your flu shot; many healthcare providers offer them in their offices, as do grocery stores and pharmacies.
The good news is that flu shots can protect against the four influenza viruses that research indicates are most common during the upcoming season.
Most flu shots are given with a needle, but there also is also a nasal spray flu vaccine.
Flu shots have also been updated for the 2021-2022 flu season.
Where Can I Learn More?
To learn more about who should and shouldn't get a flu vaccine, click here: https://www.cdc.gov/flu/prevent/whoshouldvax.htm