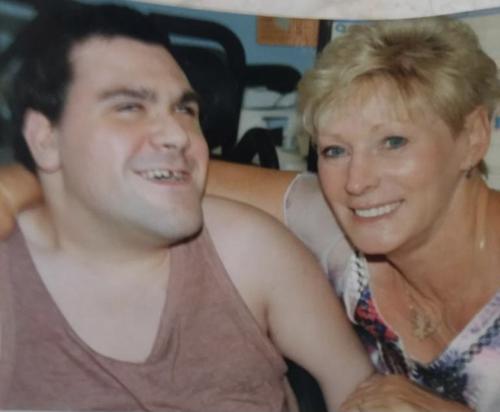 Today we are honored to introduce Josh, a patient who touched so many hearts while he was part of the Aveanna family. Josh was always a joy, always smiling, and had the biggest heart. He passed away last month, but his memory will be with us forever. And no one on the Aveanna team will remember Josh more fondly or miss him more fiercely than his nurse, Diane.
Diane has been Josh's nurse for 23 years. She joined his care team when he was just 2 years old. At that point, Josh had endured 54 brain surgeries and overcome countless obstacles. Doctors told Josh's mom, Vi, all along the way that he wouldn't make it. But Vi didn't accept that, and neither did Josh.
When Diane joined Josh's team, she came alongside Vi and Josh, helped them continue to beat the odds, and quickly became part of the family. For over two decades, Josh was healthy and stable thanks to the excellent care, attention, and advocacy Diane provided. No matter what, she was always there for him.
When Josh became ill last month and it was clear he wouldn't make it back home, Diane was there for him then, too. Vi got special clearance for Diane to visit Josh in the hospital and say goodbye. Diane told him, "Joshy, my baby, it's time to put on your wings." Soon after she said her goodbyes, that's exactly what he did.
Josh enjoyed every day he had with his mom and his nurse. The happiness he gave and received was truly life-changing for everyone who knew him. We are proud to have known him and to have been part of his journey.